Agriculture and the economic recovery- Finding solution within
In the wake of COVID-19 pandemic, the Government launched the Economic Contingency Plan (ECP). ECP Series-I identifies three components, namely, Build Bhutan Project, Tourism Resilience and Food Self-sufficiency to rebuild health crisis induced economic stress. With the nationwide lockdown enforced and economy rendered standstill, villages apparently are the only place where economic activities are still pursued, albeit with less rigour. As we ponder on pathways to navigate through the ongoing challenges, this article discusses the potential of village-based agriculture practice in the context of food self-sufficiency as envisioned in the ECP as one of the solutions in rebuilding the economy. The arguments are built around my own exposure to agriculture practices of my village, Drepung, Mongar with focus on two commodities, maize and mustard.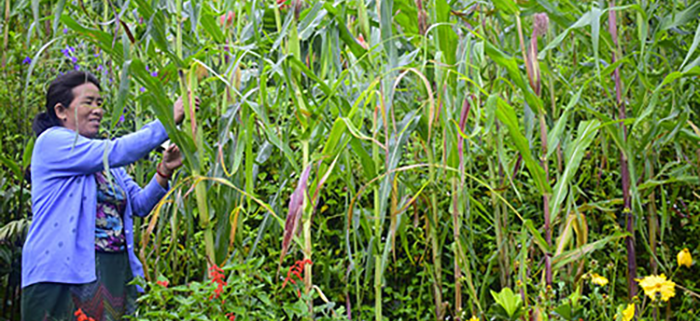 Figure 1: A woman in her maize field. PC: https://kuenselonline.com
Under food self-sufficiency component (of ECP), a list of priority commodities such as maize (cereals) and mustard (oilseeds) are identified. Maize is one of the much-valued grains often associated with an epithet, Tsampa (Rinpoche). Besides its utility as a staple food, a significant amount of maize is used in brewing alcohol (Ara). Ara in eastern Bhutan is very popular to an extent that one would be surprised if a sharchokp says he/she is a teetotaller (non-drinker). The concomitant effect of such trend is, at the national level, Alcohol Liver Diseases (ALD) consistently ranks top in the mortality rate. From a total of 1,264 death reported in 2019, at 11 per cent, ALD related death topped the list, yet again. It has two visible implications. First, hard-earned harvests are not put to effective use. Second, even worst, it is a cause of one's own complications, possibly premature death.
We (Bhutanese) proudly claim, 'rice is the staple food of Bhutan'. Even certain school textbooks propagate such an idea which I do not agree because I am Bhutanese and rice wasn't my staple food until I moved out from the countryside Drepung. Ironically, in 2019, we imported Nu.1.7 billion worth of rice -the so called 'staple food'- the 5th highest imported commodity in terms of value. While we are assured that there are adequate supplies for the next six months, we should also think beyond COVID-19.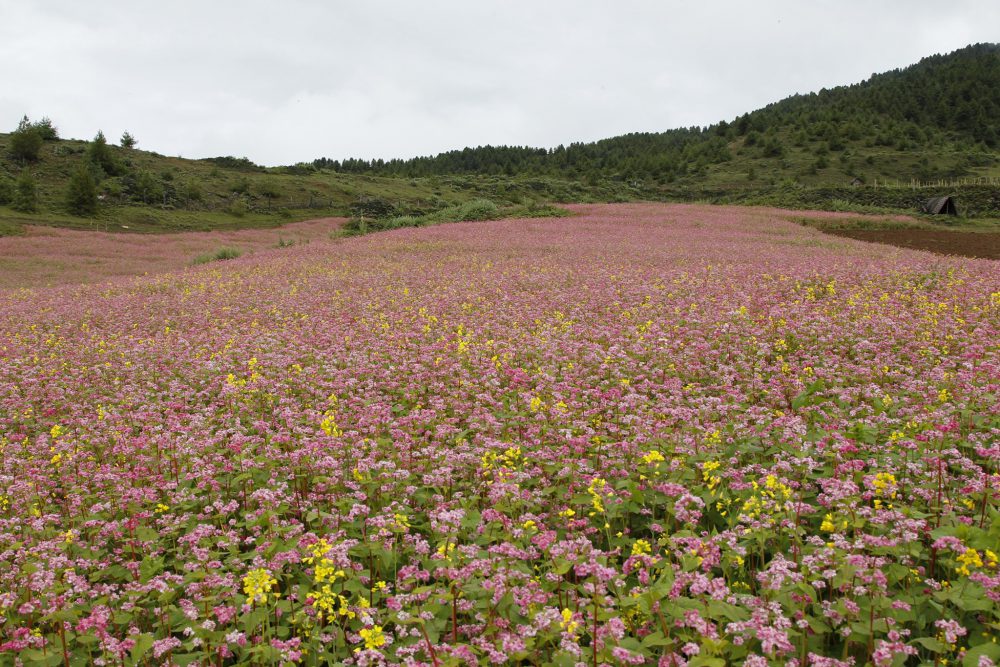 Figure 2. Sweet buckwheat in full bloom in Bumthang. PC: MoAF
Even in immediacy, we may find alternatives within- provided we choose to. As farmers prepare to harvest maize, in a month or two (from August), perhaps our planners and field officers can explore modalities to convert those maize production for commercial sale. In doing so, it would have twin visible benefits. First, farmers would earn income. Second, even grander, it would help us move towards food self-sufficiency/food security. Market? My friends and colleagues from non-maize growing Dzongkhags use to like Kharang and cornflour. Hopefully, they and some others will continue to. If a modality can be worked out, it can be replicated beyond COVID-19 pandemic.
As autumn peaks, barley (local term phe mung) will be sown. Mustard grows on its own alongside barley which is treated equivalent to a weed. Once mustard begins to flower, it is uprooted to feed cattle. Occasionally, mustard (leaves) are harvested for sell or to dry (vegetable for off season). The downside of current practice is, at least as I see it, barley is solely used for brewing ara with exception to an insignificant amount used for preparing dough (for rituals and rites).
During those yester years, when my grandparents and parents did not know such an essential item by the name 'refined mustard oil', we used to process our own mustard oil at home. It was quite labour intensive and the process rudimentary though. Had COVID-19 or similar pandemic struck us then, we would not have worried as much as my parents and sister do today- because we are dependent on businesses in Mongar and Gyalposhing who indeed have to rely on transporters to reach from Phuntsholing or other bordering towns and beyond. At hindsight, we gave in easily to simpler and easier task making us more vulnerable and insecure in the process.
With international borders sealed and transmission of COVID-19 during transhipment a possibility, we are compelled to look in our own backyard. In a way, it is a timely reminder! As we sail through these trying times, we can consider the following:
In immediacy (one to five months),
The government (through the Ministry of Agriculture and Forests and State Owned Entreprises) need to explore ways through which utility from maize harvest can be optimised and mustard oil extraction/production refined to support our food security goal. Further, local (traditional) cereals are found to be nutritious and having curative  power. Kharang is said have cured diabetes. Quiona because of its rich nutritional content is often referred to as a 'superfood'. Attributable to its nutritional value and potential to fight hunger, the United Nations declared 2013 as the International Year of Quinoa.
The Local Governments as the nearest state machinery to farmers, need to create awareness on opportunities of agriculture produce and how it would help in achieving national goals. Apparently, the policy initiatives as laid in the ECP hasn't reached people in my village. Perhaps, Mongar is not one of those focus Dzongkhags.
In the long run (one year – three years),
A comprehensive study needs to be undertaken to revive traditional grains. It would help diversify our diets, amplify food security objective and help preserve old age agriculture practice. In less than a decade's time, sweet buckwheat and wheat are no more grown in my village. At this rate, traditional cereals and associated heritage will be lost.
School Agriculture Programme (SAP) should help younger generation learn about rich agriculture practice which propelled self-sustaining economy during our forefathers' time. Taking students on field trips to the state run farms and lessons on commercial farming do not adequately ensure historical continuity. Traditional knowledge such as oil extraction from certain plants are fast disappearing. Cereals such as lha sa ma (quinoa), che ra, yang ra, mo (all local (tshangla) terminology) etc can only be heard during conversation among elderlies not in the school textbooks and menu. Modernisation is not abandonment of the past but refinement of it.
Farm works are very labour intensive but unpredictable. Supplementing current support from the government, subsidies and crop insurance are some of the areas that might help retain people in the agriculture sector. Equally important, access to market is key [relocate government offices] – take consumers (people) closer to the suppliers (farmers). Otherwise, a significant amount of earnings from farm produce would go to intermediary (brokerage) leaving minimal amount to farmers who toiled the soil.
I do not claim these set of recommendations as something new- perhaps, we did not act adequately on these ideas before. At the same time, the aforementioned recommendations are neither a product of scientific inquiry nor a data driven propositions. These are opinions formed based on lived stories – as Henry Kissinger exclaimed, "history teaches by analogy."
PS: As you reminisce your village experience, if any, and reflect on our dietary choices and habits then (and now), please provide a list of food grains in your communities.  This will help us compile a comprehensive list of cereals, oils seeds etc for further study and share with relevant stakeholders. Local terminology are also encouraged for I acknowledge that I do not know English terms for most of the cereals that my parents grow, today.